Norris Financial Group
Norris Financial Group is a family-owned full-service investment advisory company that has been providing financial planning and wealth management services to individuals and families in Greenville, South Carolina for the last 25 years. We offer a comprehensive level of personal engagement and service that caters to the individual wants and needs of each client. We focus on creating an individual wealth management plan for each of our clients and are dedicated to being detail oriented, responsive, and available to all of our clients.  We also believe in thoroughly educating our clients on the services we provide, so you'll always have realistic expectations in all circumstances.
Multiple independent investment models allow us to invest appropriately based on age and expected return. This paired alongside our own proprietary indicator allows us to make changes on the fly in order to accommodate and better preserve our clients assets.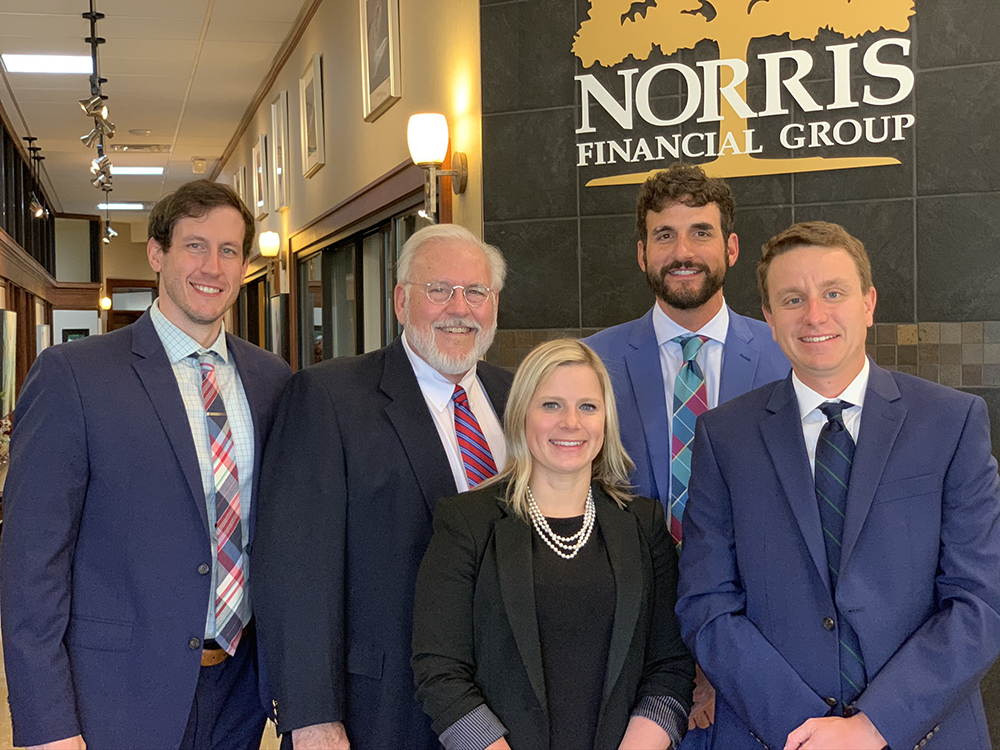 About downtown Greenville
Downtown Greenville, South Carolina is a tightly knit community that The New York Times calls "a national model for a pedestrian-friendly city center." Once a city in decline, today's downtown Greenville has the same friendly feeling of a small town but in a larger urban center. Greenville is known for being a green downtown area with a tree-lined Main Street. Take a stroll along the beautiful Reedy River Falls in Falls Park, and check out Greenville's public artwork displays throughout the downtown area.
Home to hundreds of independent restaurants, shops, and entertainment venues, downtown Greenville is also where about 20,000 employees spend their days, including the team here at Norris Financial Group. As locals ourselves, we have enjoyed watching downtown Greenville, South Carolina grow into the destination it is today and look forward to providing wealth management, financial planning, and fiduciary services to the Greenville community for years to come.